※
Cady(キャディ)?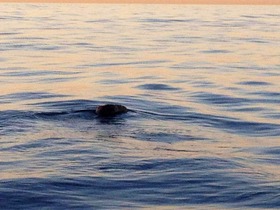 Original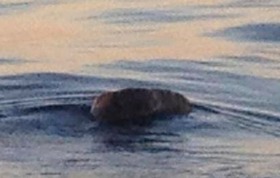 (拡大)
※Source
https://fbcdn-sphotos-f-a.akamaihd.net/hphotos-ak-xfp1/t31.0-8/1891337_723364254365375_5569460175956124979_o.jpg
※
moose(ヘラジカ)?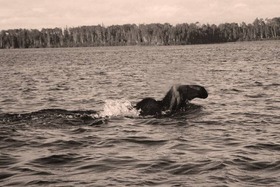 ※Source
https://fbcdn-photos-g-a.akamaihd.net/hphotos-ak-xaf1/v/t1.0-0/10644928_725524937482640_928572343873631288_n.jpg?oh=81a75d872ad153905b13c67ae3f75745&oe=55D7D30B&__gda__=1440621941_211a075b607b6bb654f2bd2f4959953e
※引用。
どっちもキャディに見えるわ、
(O_o)
特に3枚目がヘラジカとは俄かには信じ難い、
!(◎_◎;)
ロン毛のキャディかと思た。
(p_-)
キャディいたな、今は陸上で生息してん違う?
(; ̄ェ ̄)
※
高野十座 ホームページ
http://band.livoon.com/13shoe/
※合わせて読もう
わざわざこれに描いた?何故に?そんなキャディ写真【Purposely drawn to this? In the why? So Caddy photos】
http://13shoejiu-the.blog.jp/archives/51787338.html
ハワイのダイバーが撮影した奇妙なシークリーチャー【Strange sea creature photographed by Hawaiian diver】
http://13shoejiu-the.blog.jp/archives/51787136.html
《何処湖の怪物(36)》手塚-顔した水棲獣【Tezuka - face the aquatic Monster】
http://13shoejiu-the.blog.jp/archives/51786892.html
その代償は高くつくよ【You will pay dearly for that.】
http://13shoejiu-the.blog.jp/archives/51786638.html
《何処湖の怪物(31)》オゴポゴと違うっしょ?【I think that it is different from the Ogopogo】
http://13shoejiu-the.blog.jp/archives/51786508.html
『パヤ・ナーガ』メコン川の伝説のドラゴン【「Phaya Naga 」The Mythical Mekong River Dragon】
http://13shoejiu-the.blog.jp/archives/51786286.html
ジョージ湖の怪物「ジョージー」【Lake George monster, " Georgie" 】
http://13shoejiu-the.blog.jp/archives/51786057.html
トリケラトプスはHoaxだったか?【Real Triceratops was a Hoax?】
http://13shoejiu-the.blog.jp/archives/51785247.html
《疑惑》マピングアリ写真【alleged mapinguari photo】
http://13shoejiu-the.blog.jp/archives/51784643.html
ローペンよりデカいデュア【Duah was bigger than the Ropen】
http://13shoejiu-the.blog.jp/archives/51784686.html
カメ?アルマジロ?カメマジロ!?【Turtle? Armadillo?Kamemadillo?】
http://13shoejiu-the.blog.jp/archives/51784682.html
タイタスビルに謎のブロブつーか『ぶよぶ』【Unknown Sea Creature in Titusville, Speaking of either『vuyohbu(Buyobu)』.】
http://13shoejiu-the.blog.jp/archives/51784543.html
パラグアイの女好きなレプラコーン「ポンベロ」【 Pombero, a philandering Leprechaun of Paraguay】
http://13shoejiu-the.blog.jp/archives/51784399.html
《何処湖の怪物(21)》ネッシー?!【Nessie?!】
http://13shoejiu-the.blog.jp/archives/51784178.html
Google Earth に ロシアの怪物「ブロスノ・ドラゴン」【Russia's Monster The Brosno Dragon】
http://13shoejiu-the.blog.jp/archives/51784086.html
《何処湖の怪物(16)》河の怪物【River Monster】
http://13shoejiu-the.blog.jp/archives/51783972.html
《何処湖の怪物(11)》耳?謎の黒いサーペント【Ear? The mysterious black serpent】
http://13shoejiu-the.blog.jp/archives/51783875.html
教師の撮影したネッシー写真【The shooting Nessie photo of teacher】
http://13shoejiu-the.blog.jp/archives/51783815.html
Google Earth にオゴポゴ!!【Ogopogo in "Google Earth!"】(+写真)
http://13shoejiu-the.blog.jp/archives/51783646.html
キャディに見えるゾウアザラシ【This Elephant seal is looks like of Caddy】
http://13shoejiu-the.blog.jp/lite/search?q=
ネッシーの見たことない写真【NESSIE's Never seen this photos】
http://13shoejiu-the.blog.jp/archives/51783448.html
《波?》最もハッキリしたショットはフレーム259です【The clearest shot is at frame 259】
http://13shoejiu-the.blog.jp/archives/51783254.html
実際のハリエット湖の怪物?【Actual Lake Harriet Monster?】
http://13shoejiu-the.blog.jp/archives/51782825.html
フトゥ湖に怪物"フッシー"出現!!【Monster "Fussy" appears !! in lake Futu】
http://13shoejiu-the.blog.jp/archives/51782597.html
コロンビア川の怪物『コロッサル・クロード』【Columbia River monster, Colossal Claude】
http://13shoejiu-the.blog.jp/archives/51782227.html
若狭湾沖に眠る10mの怪物の骨【Mysterious creature skeleton of a 10m to sleep in the Wakasa Bay coast】
http://13shoejiu-the.blog.jp/archives/51781799.html
チャンプ?!直ぐそこ【The Champ immediate vicinity】
http://13shoejiu-the.blog.jp/archives/51781641.html
コーンウォールのネッシーを発見【'Nessie, appear in Cornwall!】
http://13shoejiu-the.blog.jp/archives/51781373.html
これは初めて見た!オゴポゴ?!【Ogopogo?!】
http://13shoejiu-the.blog.jp/archives/51781174.html
テティス湖の半魚人は153cmの小っさいおっさん【Thetis Lake Gill-man is a 5 ft small Ossan】
http://13shoejiu-the.blog.jp/archives/51780816.html
ジャイアント・アマゾン・スネーク【GIANT AMAZON SNAKE】
http://13shoejiu-the.blog.jp/archives/51780600.html
初めて見た時驚愕したネッシーの写真【When I saw the first time I was astonished to this Nessie photo】
http://13shoejiu-the.blog.jp/archives/51780270.html
ホークスベリー川の怪物が水面からご挨拶【Greetings from the Hawkesbury River Monster the water Surface】
http://13shoejiu-the.blog.jp/archives/51780010.html
海岸線は 謎の漂着生物の船着場・別項(33) プロヴィンスタウンのミステリアスな海の漂着塊【 Mysterious Beached Sea Mass of Provincetown】
http://13shoejiu-the.blog.jp/archives/51779755.html
ツチノコのスペルは『Tzuchinoko』【Tsuchinoko spelling is "Tzuchinoko"】
http://13shoejiu-the.blog.jp/archives/51779597.html
象の3倍!嘴の尖ったクジラ【the pointed beaked whale (Mesoplodon hotaula)】
http://13shoejiu-the.blog.jp/archives/51779312.html
新種、ベトナムワニイモリ【species of Vietnamese crocodile newt】
http://13shoejiu-the.blog.jp/archives/51779063.html
非常にクリアなランチート・サスクワッチ【Very clear, Ranchito Sasquatch】
http://13shoejiu-the.blog.jp/archives/51778695.html
たたずむ『トヨール』【The standing Toyol】
http://13shoejiu-the.blog.jp/archives/51778391.html
海岸線は 謎の漂着生物の船着場・別項(20) 瑞洋丸プレシオサウルスのアタマ写真【Head photograph of the "Zuiyomaru" Plesiosaurus】
http://13shoejiu-the.blog.jp/archives/51777936.html
謎のシーサーペント『ジュノ・ワーム』【The mysterious sea serpent "Juno・worm'】
http://13shoejiu-the.blog.jp/archives/51777767.html
中国の奇妙なUFO形の石【Strange UFO-shaped stone in China】
http://13shoejiu-the.blog.jp/archives/51777626.html
『クジュラ』【Selma and Kudulla】
http://13shoejiu-the.blog.jp/archives/51777531.html
真夜中のピエロ 【Creepy midnight clown】
http://13shoejiu-the.blog.jp/archives/51775240.html
『謎写真』カツオノエボシかな?【Physalia?】
http://13shoejiu-the.blog.jp/archives/51774693.html
暫定ドグラ?【Provisional Dogla?】
http://13shoejiu-the.blog.jp/archives/51774678.html
ブルガリアのヴィラダヤ河に美しい人魚【Beautiful Mermaid in River Vladaya of Bulgaria.】
http://13shoejiu-the.blog.jp/archives/51774632.html
ピンク色の怪物【Pink colored monster】
http://13shoejiu-the.blog.jp/archives/51774618.html
オラン・ペンデク【The orang pendek】
http://13shoejiu-the.blog.jp/archives/51774613.html
セグロウミヘビは黄色腹の海蛇【The yellow bellied sea snake】
http://13shoejiu-the.blog.jp/archives/51774543.html
海岸線は 謎の漂着生物の船着場・別項(10) 首長竜『エラスモサウルス』に見えるカーカス【Carcass visible to elasmosaur】
http://13shoejiu-the.blog.jp/archives/51774538.html
『デュア』?『ローペン』?『デーモン・フライヤー』?【"Duah?""Ropen?""Demon-flyer?"】
http://13shoejiu-the.blog.jp/archives/51774537.html
タイヤ背中の水棲獣【Aquatic beast of the tyre back】
http://13shoejiu-the.blog.jp/archives/51774529.html
ミネアポリス・レイク・モンスター(Minneapolis lake monster)
http://13shoejiu-the.blog.jp/archives/51774478.html
天池湖モンスターのご尊顔?【Lake Tianchi Monster】
http://13shoejiu-the.blog.jp/archives/51774371.html
《謎写真》人面グモ?エイリアン?【Human face spider?or Alien?】】
http://13shoejiu-the.blog.jp/archives/51774351.html
は?毛の生えた『エメラ・ントゥカ』?【What? hairy EMELA-NTOUKA?】
http://13shoejiu-the.blog.jp/archives/51774294.html
《謎写真》コラ?河童?【Collage? Kappa?】
http://13shoejiu-the.blog.jp/archives/51774287.html
イラクの巨大ヒヨケムシ【Iraq's giant hiyokemsi】(Solpugid / Camel spider)
http://13shoejiu-the.blog.jp/archives/51774156.html
英ボーンマスビーチに漂着した謎の卵【Objects such as mystery egg emerged in the United Kingdom, Bournemouth Beach.】
http://13shoejiu-the.blog.jp/archives/51774226.html
ロシアのエイリアン化石【Fossil of ALIEN in Russia】
http://13shoejiu-the.blog.jp/archives/51774224.html
日本の河童は一面で報道された!!【Japanese Kappa was reported on the front page】
http://13shoejiu-the.blog.jp/archives/51774179.html
サスカッチは捕まったか?【Sasquatch was caught?】
http://13shoejiu-the.blog.jp/archives/51774117.html
《謎写真》ミロドン【Milodon】
http://13shoejiu-the.blog.jp/archives/51774114.html
ウルトラ怪獣のスケルトン遺跡【Ultra Kaiju skeleton remains】
http://13shoejiu-the.blog.jp/archives/51774112.html
かつて物凄く衝撃を受けた『連行される宇宙人』写真【Alien entrained】
http://13shoejiu-the.blog.jp/archives/51774100.html
かつて物凄く衝撃を受けた『捕らえられた宇宙人』写真【Alien trapped】
http://13shoejiu-the.blog.jp/archives/51774094.html
カリフォルニアのビッグフッド【California's big food】
http://13shoejiu-the.blog.jp/archives/51774089.html
独に謎の獣人【In Germany the mysterious beast man】
http://13shoejiu-the.blog.jp/archives/51774088.html
謎の球体施設とドラゴントライアングル【Sphere facilities and dragons triangle mystery】
http://13shoejiu-the.blog.jp/archives/51774086.html
国後島の奇妙な白ヒグマ【 A strange white color Brown bear found in Kunashiri island】
http://13shoejiu-the.blog.jp/archives/51774085.html
《謎写真》クトゥルフ神話【 Cthulhu legend (First Photo of Cthulhu)】
http://13shoejiu-the.blog.jp/archives/51774084.html
英の妖精は三角帽で走る【Fairy of Britain, running wearing a three-cornered hat】
http://13shoejiu-the.blog.jp/archives/51774083.html
ヴィルコ・モンスター【Viluco monster】
http://13shoejiu-the.blog.jp/archives/51774079.html
アヌンナキの母星『ニビル』【Nibiru planet inhabited by Annunaki】
http://13shoejiu-the.blog.jp/archives/51774074.html
オゴポゴの見たことない写真【 Never seen of this Ogopogo photos】
http://13shoejiu-the.blog.jp/archives/51774070.html
河童の話【Story of Kappa】
http://13shoejiu-the.blog.jp/archives/51774011.html
カバゴン?【Kabagon?】
http://13shoejiu-the.blog.jp/archives/51774007.html
チベットのヒマラヤ上空に龍!!【Himalayas of Tibet, Ryu(龍) appeared in the sky】
http://13shoejiu-the.blog.jp/archives/51774004.html
わずか400頭!スコットランドヤマネコ【The Scottish wildcat as few as 400 individuals】
http://13shoejiu-the.blog.jp/archives/51773916.html
アナトリア・ヴォシャク(Vaşak) 撮影さる 【Anatolian lynx caught by the photo-traps】
http://13shoejiu-the.blog.jp/archives/51773902.html
『コンガマトー』が夕焼けの空を翔ぶ【Kongamato is, fly in the sky of sunset】
http://13shoejiu-the.blog.jp/archives/51773869.html
セサミストリートのビッグバードは実在した【Sesame Street big bird is real】【
http://13shoejiu-the.blog.jp/archives/51773861.html
大阪湾に新種『ケアシヒライソガニ』【 Osaka Bay in new species [keashihilaisogani]】
http://13shoejiu-the.blog.jp/archives/51773857.html
ブラジルで新種のワイルドキャット【New species of wild cat discovered in Brazil】
http://13shoejiu-the.blog.jp/archives/51773836.html
実在のドラゴン?【Real Dragon?】
http://13shoejiu-the.blog.jp/archives/51773832.html
『謎写真』深海からガリバー?潜水服の巨人【 Gulliver?. Deep sea from. (Dive clothing Giants)】
http://13shoejiu-the.blog.jp/archives/51773790.html
謎の漂着球、それは卵か?【Mystery shipwrecked spheres, eggs it is?】
http://13shoejiu-the.blog.jp/archives/51773788.html
アヌンナキ【Annunaki】
http://13shoejiu-the.blog.jp/archives/51773713.html
《謎写真》こいつは何だ?アタマの尖ったクリーチャー【Pointed head of the creature】
http://13shoejiu-the.blog.jp/archives/51773708.html
マーマンは海坊主【Merman is Umibozu】
http://13shoejiu-the.blog.jp/archives/51773701.html
シーサーペントか?巨大なウナギか?【Sea Serpent? or A huge eel?】
http://13shoejiu-the.blog.jp/archives/51773700.html
北からのリポート『天池の怪獣』20頭出現❗️【The report from the North. Tianchi Lake Monster, appearance of 20 heads!】
http://13shoejiu-the.blog.jp/archives/51773593.html
※
If you are the author of this article and do not wish to have this article printed on the 『13shoe・高野十座のブログ』, please write to us at
http://13shoejiu-the.blog.jp,
and we will remove the article.
※
Fair Use Notice: This web site contains some copyrighted material whose use has not been authorized by the copyright owners. I believe that this not-for-profit, educational use on the Web constitutes a fair use of the copyrighted material (as provided for in section 107 of the US Copyright Law.)
Fair Use notwithstanding, I will immediately comply with any copyright owner who wants their material removed or modified.